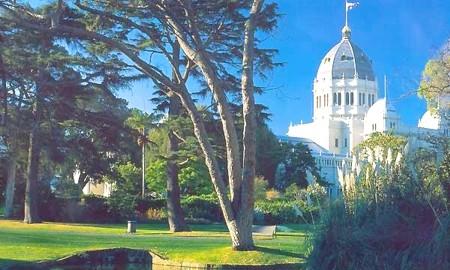 The Exhibition Buildings in Melbourne.
A National Trust structure it was built in
the late 1800's.
-=-=-=-=-
The Shrine of Remembrance in parkland off
St. Kilda Road, Melbourne.
A most important and revered site on Anzac and
Remembrance Day for all Victorians.
-=-=-=-=-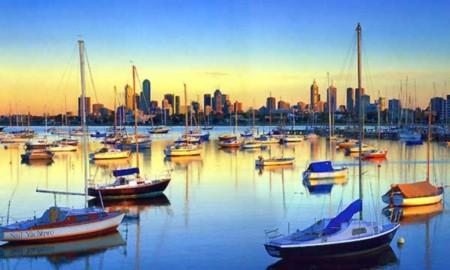 Melbourne's Harbour on Port Phillip Bay.
Marina's are scattered around the Bay foreshores.
-=-=-=-=-=-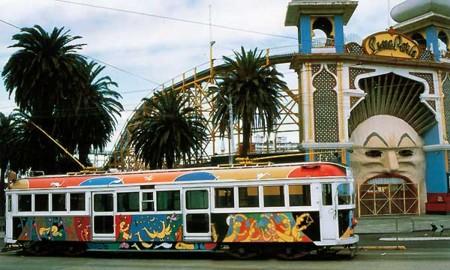 One of Melbourne's famous trams
passing a rather worn out looking
Luna "Just for Fun" Park.
Luna Park has been around for as long
as I can remember and before that -
and that's one heck of a long time !!!
It is about to get a complete overhaul
and become all nice and new again.
-=-=-=-=-
Melbourne on the Yarra River - at Sunset.
-=-=-=-=-=-
Thank you so much Lindsay, for the use of
your photographs. Much appreciated.