I trust you enjoy your visit

to my pages and I hope you find

something here that pleases, helps,

inspires and also gives you

a laugh or two.

Have fun folks

~ ANNE ~
I sincerely hope the mystery disappearance of my
most recent Guestbook which was onto it's
26th page, and was above here between the images,
is a temporary thing.
Meantime, I have created a new Guestbook - I do hope
I get all your lovely messages back - and very soon.
In the meantime,
please leave messages on the "Sign" link below.
Anne
I love to meet visitors to my pages
so please sign using the above
Guestbook link. I have now activated
an automatic response to your signings,
so you won't have to wait (a week, a month !!)
for an acknowledgement and a thank you.
Annie
> *,* <
Updated - January 12th, 2012
> * : * <
Click Here to read previous (iVillage) Guest Book entries.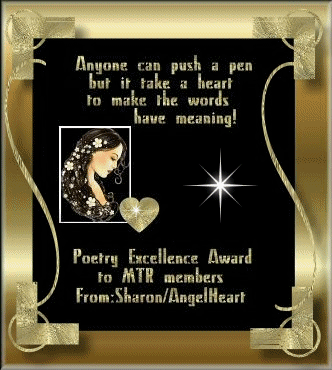 Thank you Pam for sending this award
and to Sharon for making it available.
Click on the image above to visit Pam's lovely
and comprehensive site.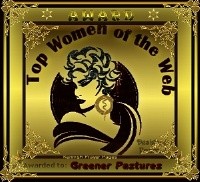 Thank you Ginny for this lovely award.
I highly recommend you pay a visit to Ginny's site.
To do so, click on the above award.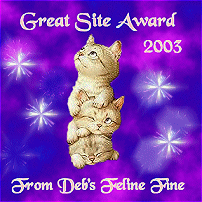 Thank you Debbie
To visit "Feline Fine" click on kitties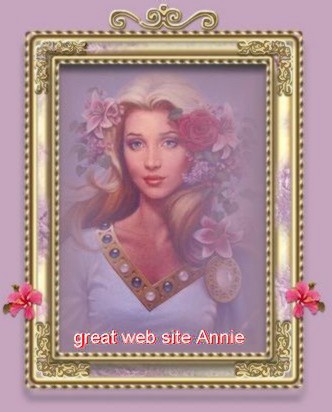 Thank you so much Alice - much appreciated.
To visit Alice Donatelli's site, click on the image above.